Two Must-Know Digital Marketing Trends You Need to be Aware of in 2017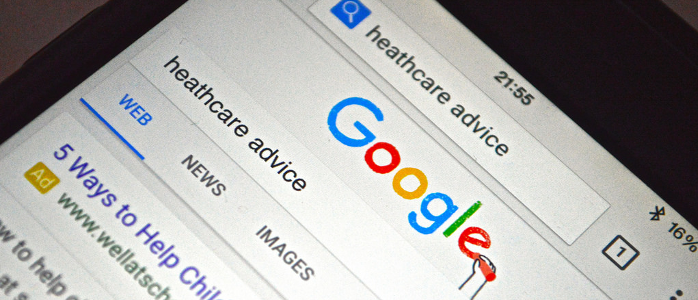 Happy New Year! We're well into January, which means 2016 is officially in the books. Of course it also means there are exciting new things in the digital marketing space to look forward to in 2017. Staying on top of these changes will help ensure that your business continues to thrive on the web.
The Mobile Takeover is Official
Mobile searches first surpassed desktop in 2015. Since then, we've seen consistent increases in mobile search over desktop. We all depend on our mobile phones, and we've grown accustomed to the convenience that comes with them. Google has taken notice of this, and they've implemented big changes to accommodate our changing behavior. The latest of these changes is the launch of a new mobile index, which the search giant announced would take place "within weeks" back in October of last year. The use of a mobile index will be very different from the way sites have been crawled in the past, so there are some significant implications to consider.
A quick lesson… Google indexes the pages of a website by using web crawlers, or "spiders" that read each page, and index it so that searchers can easily find the content it contains. Until now, crawl data has been collected based on desktop searches, and mobile has been extracted as a second step. Now, Google will list web pages to the mobile index first…which means having a mobile optimized website is more important than ever.
Most digital marketers remember "Mobilgeddon" – the name affectionately given to Google's April 2015 algorithm update which gave rank preference to mobile optimized websites. It was a significant change, but what got lost in translation was the fact it only impacted searches that were conducted from mobile devices like smartphones and tablets.
With Mobilgeddon, Google gave marketers time to prepare for the changes in mobile search, and of course, the Dynamics Online team worked hard to ensure our clients' sites were in compliance. That said, while the news about the mobile index launch hasn't resulted in "Indexgeddon", website owners should be aware of the potential issues that could result. How will it affect your search rankings? How will it affect your competitors' rankings? Either way, the good news is Google has stated that no major upsets should be expected – but mobile optimization is becoming less of an option, and more of a necessity every day. We'll be tracking this development and the affect it has on search results over the coming months. Is your site mobile friendly?
Voice Search is on the Rise
With the new indexing standards at Google and increasing importance of having a mobile optimized site, companies need to begin thinking about their organic content strategy in relation to the way people search for content using their mobile phones. I'll use myself as an example. I often use voice search because it saves me time, and it's convenient…especially if I'm multi-tasking. A spoken search can be very different from a search typed into a browser, so your keyword and on-page strategies may need a refresh to ensure that you're leveraging search phrases that are likely to populate in a voice search.
Time-tested SEO Standards
SEO is more than keywords and meta data. It's the one area of digital marketing that touches all the others, so having a comprehensive SEO game plan is essential. Going into 2017, it's a great time to review your company's digital footprint, and develop a content strategy that will make an impact on your business for months to come.
Are your site's page titles and meta descriptions optimized?
Are 404 errors negatively impacting your visitors' experience?
What content does your analytics say your visitors are most interested in? (Is there an opportunity to enhance your services based on what they're looking for?)
Are your social profiles complete with current information about your business?
Should you consider different types of content for connecting with your target audience? (Video, infographics, white papers, etc.)
Are you using the best social networks for connecting with your target audience?
No matter what changes in the world of digital marketing, these are core factors that every business should review on a regular basis. Digitally, your brand depends on optimized content…both on your site and on external platforms. Your content should convey an accurate image of "who" your company is, and what you do. Keeping up with the trends and implementing strategies that best fit your business model is the key.
Have a successful 2017!
About Dynamics Online
Dynamics Online is a full service internet marketing agency that provides web design, search engine marketing, social media strategy and more. We can evaluate your existing website for improvement opportunities, or design a content strategy that will help your business achieve its digital marketing goals. For information, call us at (216) 292-4410.
https://www.dynamicsus.com/wp-content/uploads/Google-Mobile-Index-2017.png
300
698
Veronica Blue
https://www.dynamicsus.com/wp-content/uploads/DO-logo-700.png
Veronica Blue
2017-01-17 17:13:13
2017-12-18 16:19:11
Two Must-Know Digital Marketing Trends You Need to be Aware of in 2017