Web Development
Your website is often the first point of contact potential residents and their families have with your brand.  We create websites tailored to the unique needs of senior living facilities and the people searching for them online.  Our designs are built keeping form and function in mind from the very beginning, giving you the ability to attract, engage, and convert your target customer with ease.  With over 20 years of experience, our web development team not only has superior coding skill, but we also have a first-hand understanding of web trends in the senior living industry.  Using the WordPress platform, we're experienced building sites that not only enhance user experience, but provide relevant information in an engaging format.
WordPress Content Platform
Graphic Design
Best Practice SEO Design
Screen-Width Photography
360-Degree Virtual Tours
Event Schedule Posting
E-Commerce Payment Portals
Member Service Area
Search Engine Optimization (SEO)
Strong content strategy is essential for a well-designed senior living website.  Potential residents and their families are searching for specific answers to urgent, real-life questions regarding the care and safety your facility can provide, so it's vitally important to address these issues within your content strategy.  Our web-savvy SEO team will work with you to ensure your site contains relevant, informative content, and also, to provide the technical expertise needed to maintain good standing with the search engines.
Strategic Keyword Research
Competitive Analysis
Technical Analysis
Content Strategy & Optimization
Web Analytics
Sales & Marketing Automation
Search Engine Advertising (SEA)

Paid search engine advertising can be a fantastic lead generation tool that allows you to engage with potential residents and their families at the precise moment they're searching for information online.  We provide campaign management services for Google AdWords as well as Bing Ads – the search engine shown to be preferred by older adults.  Senior living facilities have adopted search engine advertising in large numbers, and now more than ever, it's important to be visible in this marketing channel.
Existing Campaign Audits
Keyword Research
Competitive Analysis
Landing Page Design
Campaign Optimization
Campaign Analysis & Optimization
Social Media Marketing
With social media, senior living organizations have the ability to interact directly with potential residents online.  Networks like Facebook and Twitter make it possible to expand brand awareness, and educate your target audience about your facilities and services.  Many organizations use social media to build trust by providing guidance on common issues faced by the families of aging adults.  Our social media services can help you connect with the audience you're looking to attract, and nurture your relationship with them over time.
Social Profile Set-Up
Competitive Analysis
Audience Development
Social Marketing Campaigns
Social Listening
Social Campaign Analysis & Optimization
Email Marketing
Email marketing is a core part of effective lead nurturing, and can be used to accomplish various goals in your overall marketing strategy.  From sharing information about promotions, to announcing exciting changes to your staff or service offerings, a comprehensive email marketing strategy can give your organization the ability to stay top of mind with prospects, and keep the lines of communication open with residents.  We help our clients build targeted email lists, and develop impactful email campaigns designed to create strategic results.
Email / Web Configuration
Subscriber List Building & Management
Campaign Development
Email Template Design
Drip Campaign Automation
Email Campaign Analysis & Optimization
Industry Affiliations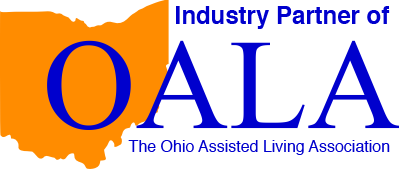 Projects associated with Senior Living: