How to Grab Attention With Video Ads in 2017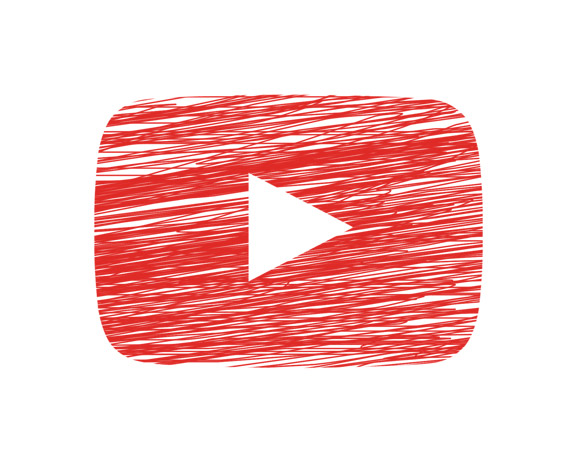 How to Succeed When Advertising Video on Mobile
Today, reaching audiences and potential customers with video advertising is easy. However, capturing their attention is a challenge. Unfortunately, reach without attention is wasted potential.
According to a study conducted by Microsoft, average attention spans dropped from 12 seconds in 2000, to 8 seconds in 2013. Microsoft also concluded that the top factors affecting attention are media consumption and technology adoption rates. Contrary to popular belief, younger demographics are not the only ones with dwindling attention spans.
Over 500 million hours of video are consumed every day, and YouTube has over a billion users. Mobile users consume half of all video content.
In order to effectively target this segment, advertisers must position their ad campaigns to capture and engage mobile device users.
How to Capture Mobile User Attention in 2017
The key to capturing attention and engaging an audience relies on adapting ad practices and video creative. Google encourages advertisers to use their TrueView bumper and in-stream ad formats to achieve this. TrueView is Google's method of opt-in video advertising that only charges an account when a user chooses to watch an ad.
Google also recently announced that location extensions and store visit extensions will soon be available for YouTube TrueView ads. This is very important considering that 50 percent of users look for a product video before making a purchase.
YouTube Bumper Ads
Bumper ads are the 6 second ads that play before a video on YouTube. They cannot be skipped. Advertisers pay based on impressions. Google reinforces the value of pre-roll bumper ads by claiming:
"If you can win :06, you are future proofing your brand/agency against a low-attention-span world."
Here are some of Google's bumper ad benefits:
Six second ads force advertisers to get their message across immediately
No fluff; ad creative is condensed
Ads produce 78% more reach at a lower overall CPM
YouTube In-stream Ads
In-stream ads are pre-roll ads that play before a YouTube video. TrueView in-stream ads can be skipped after 5 seconds. A view is counted after a viewer watches 30 seconds, or engages with the video. (Watching the duration will also count as a view for shorter videos). The advertiser is charged when a user engages with or watches the duration of the video (5-30  seconds).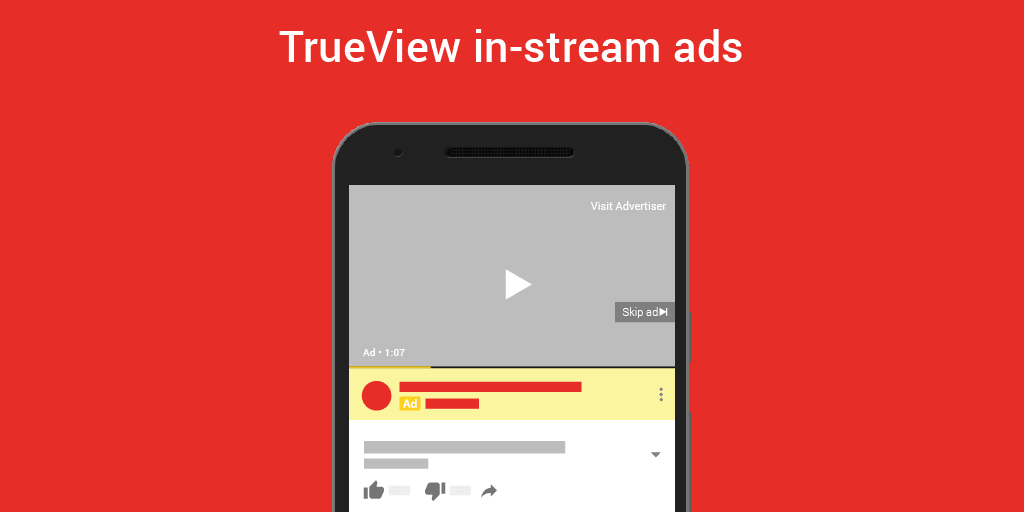 YouTube will not track views under 10 seconds. This ad type is not a good solution for brands looking to build social authority through views, unless the video ad is over 10 seconds long.
On occasion, you may have also seen a non-skippable in-stream ad. These ad types are purchased on a cost-per-thousand (CPM) or cost-per-day (CPD) basis, which requires a reserve media buy. These ads can only be purchased through Google's advertising team, and not through an AdWords auction. Reserve media buys typically provide more control, higher visibility and better brand awareness.
A Deadly Duo to Capture Attention On YouTube
According to Google, bumper and in-stream ads are the perfect way to capture the attention of mobile device users. There are several ways these ads can supplement a video campaign:
Standalone bumper ads drive reach at a low CPM
Bumper ads plus in-stream ads can boost the reach/frequency of longer video ads
Bumper ads offer the ability to create a new message that is short, relevant and effective. These ads can also be used to effectively sustain brand messaging at a lower CPM.
Facebook Video Ads vs. YouTube Ads
Google's Academy on Air video titled Mobile Video – Make the Most of Mobile Video Advertising, explores how advertisers can overcome the attention span deficit of mobile device users. According to the presenters, the most important components for brand lift and awareness are audibility and view-ability.
YouTube's audibility and view-ability are ranked at 93% and 95% respectively, making it the crème de la crème of video advertising. (I could not independently verify these metrics.)
The moderators also explain how a paid view on YouTube differs from a view on Facebook.
YouTube TrueView campaigns track a view when a user actually watches the ad for a period of time (5+ seconds), or engages with the video. Facebook video counts the ad's on-screen time toward the view calculation. For example, a Facebook video ad that appears in a user's scrolling feed will count as a view if the user takes more than 3 seconds to scroll the ad off screen. No button clicks or engagement are necessary.
Each advertising platform has pros and cons. I recommend testing both to see which best fits your marketing objectives. Keep in mind that Facebook offers deep demographic, psychographic and behavioral targeting options.
Conclusion
Reaching a specific audience on digital platforms, such as YouTube and Facebook, is easy. However, capturing their attention is difficult because attention spans have dropped significantly since 2000. Mobile is the future, and half of all video is viewed on mobile devices.
The two best ways to capture the attention of mobile device users through video ads are bumper and in-stream ad on YouTube. Facebook also provides a great platform for advertising at a very low cost-per-view. However, measurement metrics differ between each platform. Test each to determine which makes the most sense for your business. Always remember, compact and relevant messaging is a great way to cut through the clutter and grab attention.
---
Ray Kirsch is a Google AdWords and Bing ads certified professional. Contact Ray via email to discuss your online marketing goals and video advertising strategies for your business.
https://www.dynamicsus.com/wp-content/uploads/youtube-logo.jpg
450
576
Ray Kirsch
https://www.dynamicsus.com/wp-content/uploads/DO-logo-700.png
Ray Kirsch
2017-05-23 13:33:04
2017-06-22 10:59:01
How to Grab Attention With Video Ads in 2017