Insights From Google Marketing Next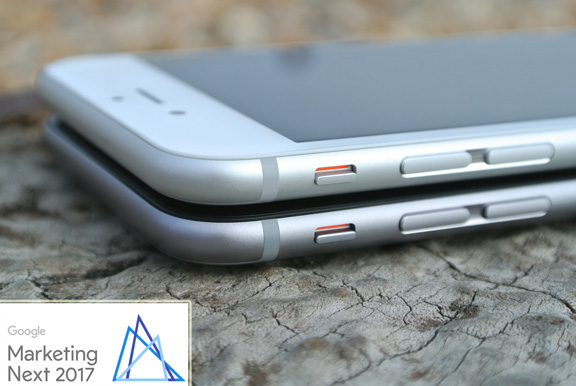 Google Marketing Next 2017
Google is constantly evolving.
Products such as Google My Business, AdWords and Analytics are regularly updated, and machine learning is now a core component of Google's search algorithm.
Google's 2017 annual Marketing Next seminar focused on machine learning and user journeys.
Out with Mobile-Friendly; In With Mobile-First
In the opening quarter of 2017, Google indicated that being 'mobile-friendly' is no longer the end-all. A responsive website is critical, but the focus on mobile doesn't stop there. That's where it begins.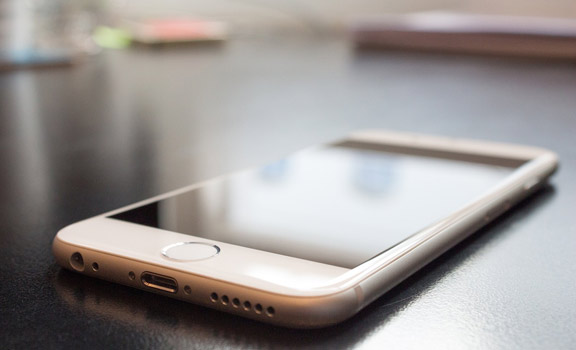 Back in 2015, Google's April algorithm update gave rank preference to mobile optimized websites. It was a significant change. However, it only impacted searches that were conducted on mobile devices.
In early 2017, Google announced the next phase of the mobile takeover: a mobile-first index.
Even if your site is already mobile-friendly, there are still several things to keep in mind.
Quality Landing Pages Are Not Optional
Paid ad campaigns can generate quality traffic, but it's up to the landing page to seal the deal. I like to compare this to a brick and mortar restaurant that displays an offer outside to drive foot traffic. However, if potential customers end up hating the menu, can't stand how crowded it is, or how long it takes to get a meal, they will leave.
Case-in-point, a campaign, even when highly optimized, is only part of the equation. The landing page is key to converting visitors. It is very important to develop pages with mobile device users in mind.
Mobile device users are picky, which means load time and the user experience (UX) are crucial. People expect a relevant and easy website experience.
According to Google, ninety-one percent of smartphone users said they were influenced to consider a purchase, or made a purchase after seeing a relevant ad. The keyword here is 'relevant.' Being relevant means understanding customers' intent, interests and shared activities.
Check out this landing page infographic from Unbounce:

Speed Matters
Page load-time can decimate an online marketing campaign. According to Google, for every one second it takes for a page to load, conversions can drop by up to 20 percent.
Google's new mantra is "one step or one second." Help people in one step, or one second.
Information should be simple and easy to find.
Improve the mobile user experience (UX) by speeding up the page load time on key pages, or the website as a whole. I'm not suggesting you rely solely on Google Page Speed Insights because the recommendations tend to drive developers mad. (No, don't minify anything without asking first!)
However, Google's tool is great for identifying issues on a macro level.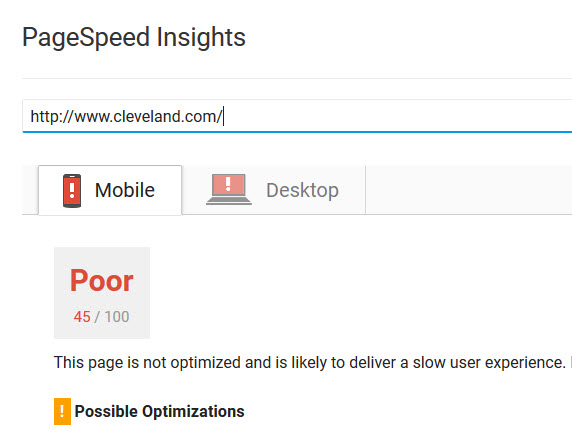 I recommend using Pingdom or the tool Matt Cutts suggested. They provide deeper insights and and highlight what really goes on behind the scenes. If your site is a candidate for AMP, consider it!
YouTube Video Ads
According to Google, over 50 percent of users look for a product or service on YouTube before buying. This makes sense because many people want to watch reviews or see the product in action before buying. Google also claims that consumers no longer distinguish between 'online' and 'offline' – we now have universal connectivity.
Google can measure in-store visits at scale to help aid decision making. As an added bonus, YouTube rolled out location extensions (hours, location, etc) and store visit data. Now is the time to consider video advertising on mobile devices!
Conclusion
Google is focusing on new methods to make costumer interactions smarter and easier. Over 2 decades of data are being used to improve a variety of their platforms, including AdWords, Google Analytics and Attribution.
Machine learning is improving the consistency of the user experience across devices. In the very near future, the web will become a more essential part of how users seek assistance (just think about products like Amazon Echo, Google Home and others).
Considering that 1/3 of brand experiences are described as unhelpful, machine learning could be the solution.
The effects of a poor user experience can be detrimental to SEM efforts. Google stated that for each second it takes a page to load, conversions drop by up to 20 percent. The "one step or one second" mantra summarizes it all.
Mobile-friendly is not enough anymore. Mobile-first is the future.
---
Ray Kirsch is a Google AdWords and Bing ads certified professional. Contact Ray via email to discuss your online marketing goals and paid advertising strategies for your business.
https://www.dynamicsus.com/wp-content/uploads/google-next-2017-mobile.jpg
386
576
Ray Kirsch
https://www.dynamicsus.com/wp-content/uploads/DO-logo-700.png
Ray Kirsch
2017-08-20 14:23:07
2017-08-29 15:13:33
Insights From Google Marketing Next