Hosted Ecommerce Solutions: Shopify, Woocommerce & Bigcommerce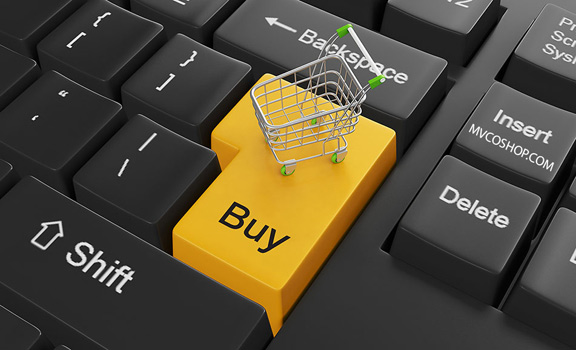 Choosing A Hosted Ecommerce Solution for Your Business
It's easier than ever to open an e-commerce store for online sales, no matter whether you're adding shopping to your current site or building a new one.
The two options we typically suggest to our clients are hosted cart systems such as Shopify and Bigcommerce or a Woocommerce store (a free WordPress plugin that adds cart functionality to a WordPress site).
Ecommerce Integration
WordPress is in fact one of the more important factors in this decision. If you already have a WordPress site, the only drawback to at least trying the Woocommerce plugin is that it's not immediately compatible with all WordPress themes. WordPress has many Woocommerce-ready themes, but if yours isn't included, it could take some extra programming work to make WordPress and Woocommerce to work comfortably together. Once that's completed, the familiarity of the WordPress interface will make product edits and order retrieval very easy to learn.
If you don't currently have a WordPress site, the functionality and price of Woocommerce may be enough to still take it over a hosted cart system. Design options, for example, are more robust. Although both Shopify and Bigcommerce have some very nice templates available, the number of Woocommerce ready WordPress themes provides more flexibility when designing your site. Many of these WordPress themes are also mobile-friendly.
Functionality
On the other hand, Woocommerce is currently more limited in regard to plugin functionality.
A free plugin itself, Woocommerce doesn't provide as many options for credit card processing, real-time shipping calculations, tax calculations, etc., as Bigcommerce and Shopify. All of the aforementioned options make add-ons available for a price (usually a monthly fee), but Woocommerce gives you less out right out of the box, so your individual needs could easily add up to more per month than the Bigcommerce and Shopify hosting fees.
Of course, that depends upon the level of cart system hosting you would need:
Bigcommerce starts at $29.95/month (up to $50k in online sales per year) and goes up to $199.95/month (up to $1 million in online sales per year).
Shopify similarly starts at $29/month and goes up to $179/month.
Hosting for both Bigcommerce and Shopify will include the SSL certificate for online transactions (an extra annual cost for WordPress/Woocommerce sites), and can use a custom domain. Although it's possible to wrap your entire website into a Bigcommerce or Shopify store, some of our clients prefer to keep the cart functionality separate of their main site, in which case they're paying two hosting fees per month.
One other benefit to a hosted cart solution is that support can be wrapped up in one location: the cart provider. With Woocommerce, troubleshooting can often bounce between the WordPress theme, the Woocommerce plugin, third party plugins, etc.
If it's time for you to start making your products available to online shoppers, we're happy to talk with you about your store and recommend the platform that best matches your specific needs. No matter which solution you select, you'll be getting a quality setup and training to allow you to easily manage your products and orders.
Call us at (216) 292-4410 or contact Kirk via email.
https://www.dynamicsus.com/wp-content/uploads/Ecommerce-hosted-solutions.jpg
350
576
Kirk Hiner
https://www.dynamicsus.com/wp-content/uploads/DO-logo-700.png
Kirk Hiner
2016-05-06 11:26:38
2016-08-19 14:27:53
Hosted Ecommerce Solutions: Shopify, Woocommerce & Bigcommerce