Coronavirus Notification Options for Websites
As pandemic safety concerns have become a top priority for many of our clients and their customers, we have responded to these needs by implementing Coronavirus/COVID-19 information notifications on several client websites. We've implemented these alerts in several ways.
Notification Bar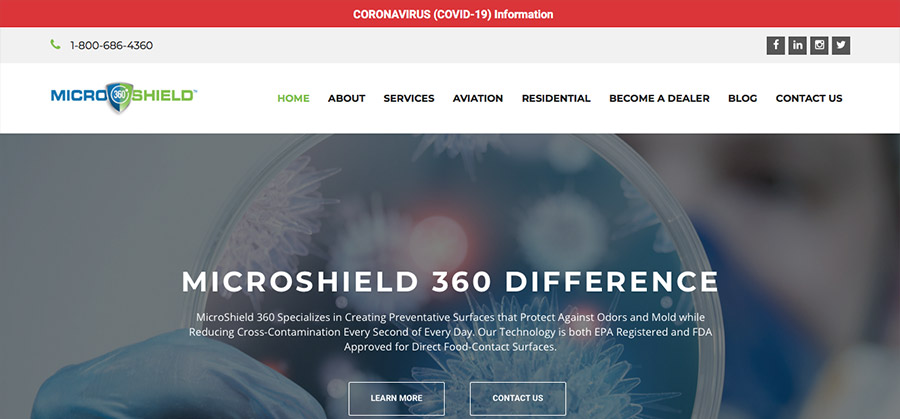 Microshield 360
cleans and sanitizes schools, gyms, and offices. They asked us to create a coronavirus-related landing page with health resources on its website, which also engages visitors in the client's products and services. We identified and compiled content from various sources into a quick informational hub featuring the World Health Organization world map on the virus situation, plus the RSS feed from the Centers for Disease Control. We added a prominent notification bar at the top of every web page that brings visitors to this new landing page.
Prominent Tab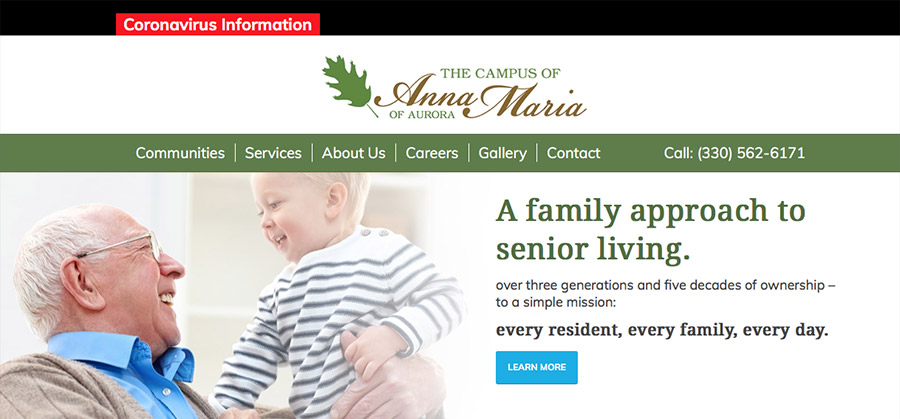 Anna Maria of Aurora
is a continuing care community that offers a wide range of services and care settings. It was of upmost importance to keep residents, family members, and workers informed of any current coronavirus information related to their community and the latest developments of safety measures being taken. In this case, a bright red tab was implemented at the top of the website that clicks through to a page containing up-to-date blog posts that are only specific to coronavirus related news.
Prominent Menu Item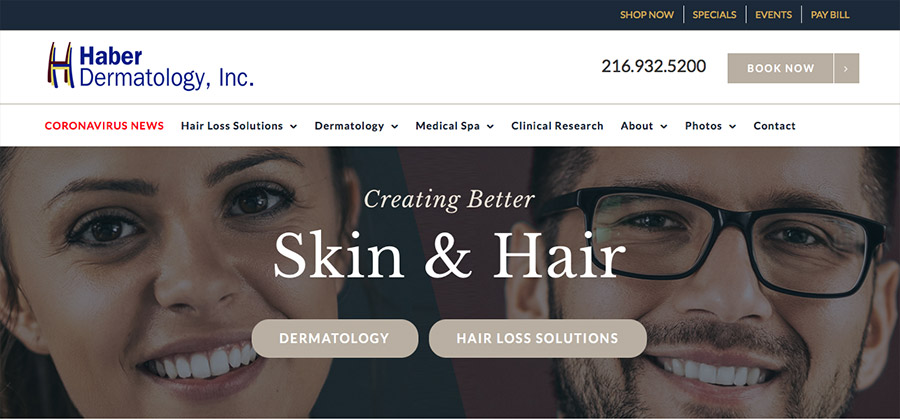 Haber Dermatology
specializes in dermatology and hair loss solutions. They asked us to create a coronavirus-related messaging system that would provide general pandemic guidelines along with up-to-date information regarding services and concerns to their clients. In this case, a new and prominent menu item was added to the front of their main navigation menu. This links to a landing page that provides all coronavirus related posts, by date, along with general COVID-19 information.
Pop-up Notification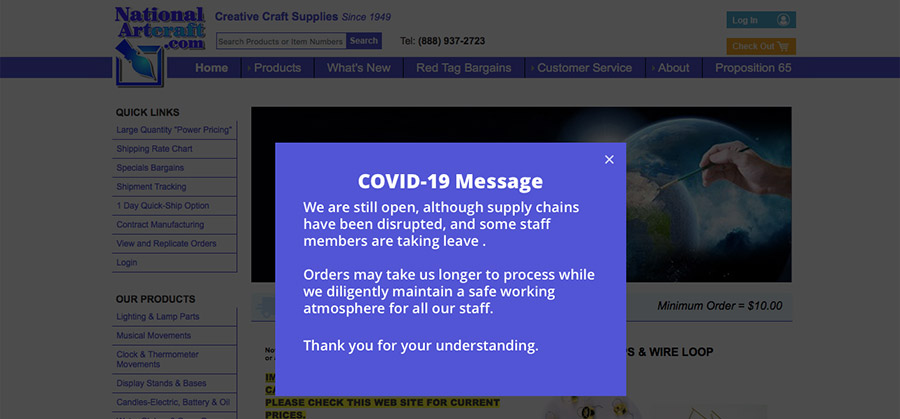 National Artcraft has an e-commerce craft and art supply website. In order to communicate necessary information to customers regarding their ordering service, we've implemented a pop-up banner that site visitors will see right away when coming to the site.
The approach and implementation of these Coronavirus site alerts have depended upon the particular website layouts already in place, as well as the individual needs of the clients. We will continue to innovate solutions for our clients to help them communicate quickly and clearly while faced with the day to day changes during this pandemic.
0
0
Dave Cintron
https://www.dynamicsus.com/wp-content/uploads/DO-logo-700.png
Dave Cintron
2020-04-23 14:54:34
2022-09-12 22:46:15
Coronavirus Notification Options for Websites