The Truth About Facebook Ads
Facebook Advertising Myths & Facts
To some, Facebook is a place to share photos and keep in touch with friends and family. For smart business people, it is an advertising platform, and a lucrative one at that. Facebook knows so much about numbers, and that results in much better ad targeting.
Business owners should not ignore Facebook, even though it has been under scrutiny due to concerns over data breaches and data sharing practices. The Facebook platform for advertising allows for a lower cost per action and conversion, in many cases. Local businesses are adopting Facebook, and you should take advantage of it now, before everyone jumps on the bandwagon.
Of course, a great strategy,  ads, targeting, and execution will never make up for an ineffective website or landing page experience, so get that right before you start! It is also important to note that Facebook users are not using the platform explicitly to look at ads, so capturing their attention can take a little finesse.
Here are a few Facebook advertising myths and strategies to help convince you that advertising on Facebook can work for your business.
Myth: Facebook Ads Don't Work
Many believe that Facebook advertising is  just a "boosted post". This is far from accurate.
Per Facebook's own definition (emphasis is mine):
Boosted posts are ads you create from posts on your Facebook Page. Boosting a post may help you get more people to react, share and comment on it. You may also reach new people who are likely interested in your Page or business, but don't currently follow you.
Facebook ascertains that, in most cases, a boosted post will function as a branding/awareness type ad with a goal of driving engagement on its own platform. While this can work and might be a part of your business strategy, these ad types do not encompass conversion actions or lead generation.
To really push performance and results, your Facebook ad strategy must utilize proper targeting and the correct campaign objective. The screenshot below highlights a number of campaign objectives that can be selected.
In summary, boosted posts barely scratch the surface. What gets results are campaign objective, ad type and targeting settings, properly utilized in order to set yourself up for success.
Our Target Audience is Not on Facebook
As of March 2019, Facebook had over 2.38 billion monthly active users. It also owns the social and communication trifecta: Instagram, WhatsApp and Messenger.
Even if the majority of your target audience is elsewhere (possibly millennials?), you should not ignore the platform entirely. If you are targeting millennials, Facebook's ad platform allows you to send direct messages and place ads on Instagram.
One option is for you to set up a remarketing campaign or create a custom audience that matches the specifics you are looking for. You can also upload customer lists and Facebook will attempt to target the individuals on that list.
Fact: Facebook Advertising is Incredibly Powerful
Think of all the people who willingly offer up their information to Facebook.
It is still very possible to communicate with relevant audiences, although privacy settings and ad targeting options have become stricter over the last few years.
You can target across platforms, use a number of different ad types, and leverage Facebook's custom audiences feature to hone your focus.
Fact: You Can Advertise on Instagram via Facebook's Platform
Facebook acquired Instagram for a cool $1 billion in 2012. You can advertise on Instagram using Facebook's Ad platform.
Stay Relevant With Remarketing
One of the benefits of implementing the Facebook Pixel on your website is the ability to retarget web visitors when they are on Facebook or Instagram. Accounts that generate enough data can utilize conversion optimization, where ads are delivered to people that are most likely to take action.
Test out a strong bottom-of-funnel lead ad, and users can fill out a form without leaving the platform!
Facebook Can Offer Better ROI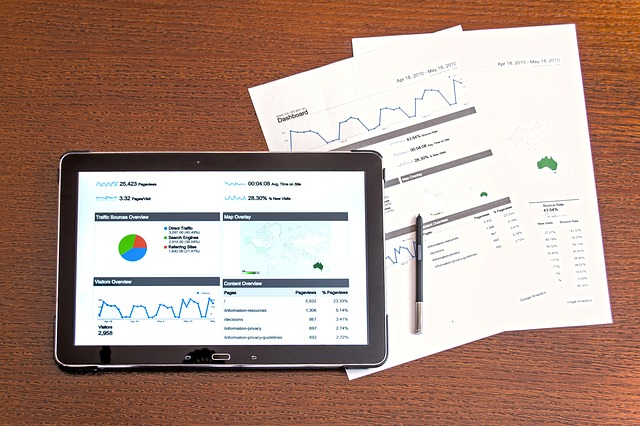 We also see that the average cost-per-click and cost-per-conversion are lower on Facebook compared to Google Ads. Of course, there are variances, such as potentially lower volume, intent and click-throughs. Facebook is another platform that you can utilize to help create an integrated marketing approach.
Conclusion
Facebook might be the last place you associate with work and business, yet it should not be ignored. With a huge number of users and precise targeting options, Facebook ads open a world of opportunity. While each vertical will have its own challenges, the platform should be tested and given a chance to perform.
---
About Dynamics Online
Dynamics Online is a full service internet marketing agency that provides web design, search engine marketing, social media strategy and more. Call us at (216) 292-4410 us to learn how we can help you set up ad campaigns on Facebook, or contact Ray via email.
https://www.dynamicsus.com/wp-content/uploads/DO-logo-700.png
0
0
Website Administrator
https://www.dynamicsus.com/wp-content/uploads/DO-logo-700.png
Website Administrator
2019-05-24 11:05:10
2022-09-12 22:53:44
The Truth About Facebook Ads