Small but Mighty – Using Micro Campaigns in Google Ads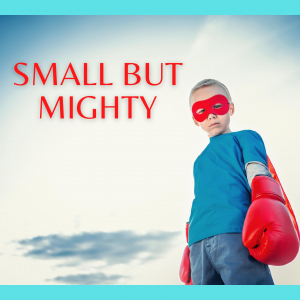 "PPC? How much is that going to cost me?"
This is a common question I get whenever I start the discussion about paid online advertising. PPC, or Pay-Per-Click, is one of the tools a digital marketer uses to help companies build their brand, increase awareness, drive website traffic, produce leads, and boost sales. Some companies tend to shy away from paid advertising because they think it will be too expensive, they'll be locked into a long-term contract, and/or the return on investment will be too low. With a big advertising firm that might be true, but at Dynamics Online, we do things differently. We don't offer out of the box plans, insist on long-term contracts, or require a minimum ad spend. We customize our strategy to each company depending on their goals and budget. If a long-term multi-thousand-dollar campaign is not what you're looking for, no worries! A micro campaign might be just what you need.
Micro campaigns are small, focused marketing projects that are based on a low budget, short length of time, or both. Many people are really surprised when I tell them that even for $200/month, a well-crafted, finely tuned campaign in Google Ads can result in a huge boost in brand awareness, increase in website visitors, and increase a website's trust factor, resulting in a higher ranking in an organic search. They are a great tool for a variety of marketing goals. Here are two examples of how we've successfully used micro campaigns for our clients.
We recently started a micro campaign for the human resources department of a company that wanted a more consistent stream of applicants for current job postings. Listing jobs on Indeed was not yielding enough qualified candidates. With a small budget of $150, we set up a simple but highly targeted ad program. Within the first month, applications doubled and have remained consistently much higher, resulting in a pipeline of better candidates.
Another business we work with has clients mostly within the Cleveland area. Over the years of paying attention to his best customers, he developed a target client profile – a man between the ages of 40-65, who likes wildlife, and who generally lives in one of five Cleveland suburbs. Because the demographic is so well defined and these variables can be built into a Google Ad campaign, our client's ads will only be shown to those people who meet those requirements, resulting in a much lower budget requirement to get in front of his narrow target market.
Here are a few other ideas of how to use micro campaigns. If you are an ecommerce business, a micro campaign might also be a fantastic way to clear out extra inventory.  A limited-time 50% sale is always an attention-grabber. Or, do you want to highlight a seasonal product? No need to run those ads all year, just around the peak of the season. Want to get lots of attention for a new online training course your business is hosting in November? We can set up a campaign to run for only 2 months, to get the maximum exposure.
There are many more ways to use micro campaigns to efficiently meet your marketing and sales goals. A well-targeted and thoughtfully-prepared campaign can be highly effective with very little money. Hopefully, this gives you a fresh take on paid online advertising and how it could help your business. Contact us today to discuss how micro campaigns can be a good option for you.
0
0
Mary Farrell
https://www.dynamicsus.com/wp-content/uploads/DO-logo-700.png
Mary Farrell
2020-09-09 14:55:20
2022-09-12 22:37:54
Small but Mighty – Using Micro Campaigns in Google Ads